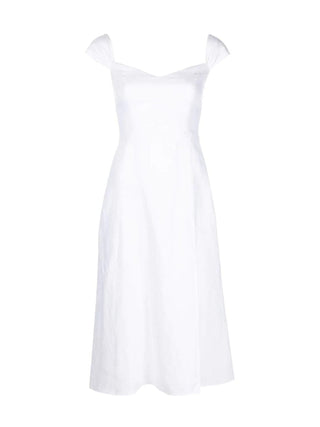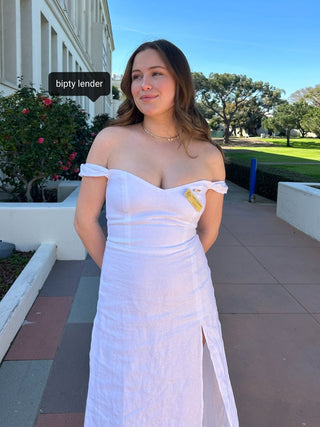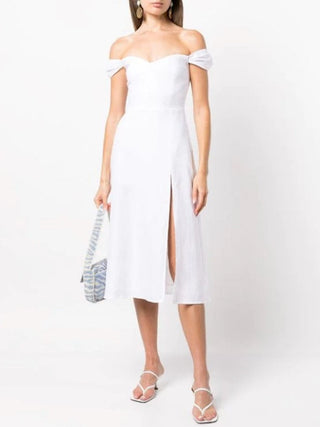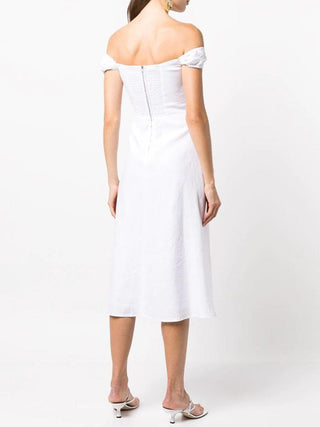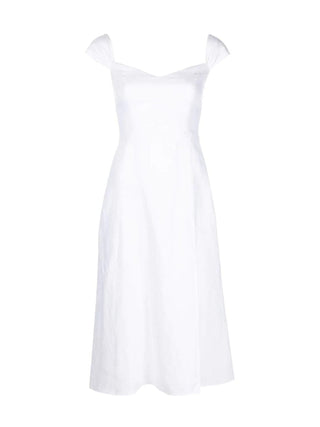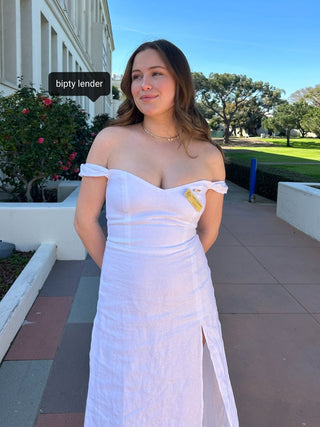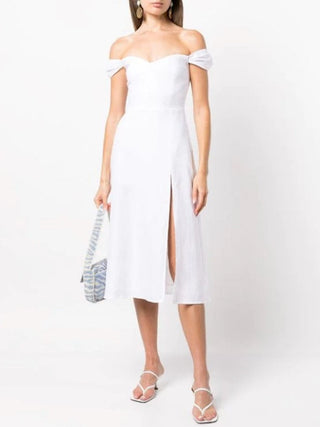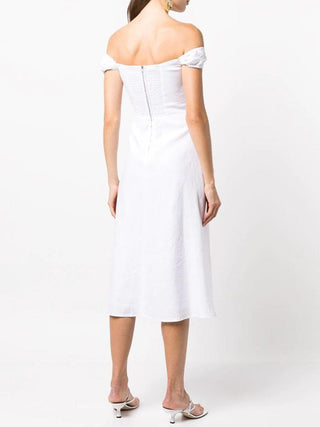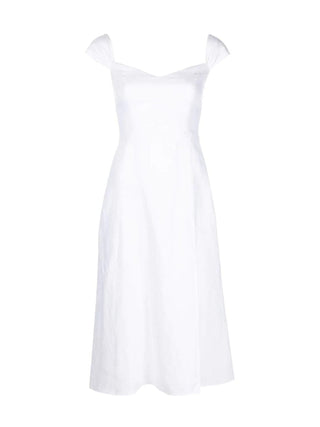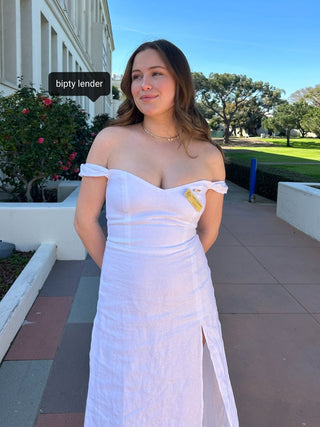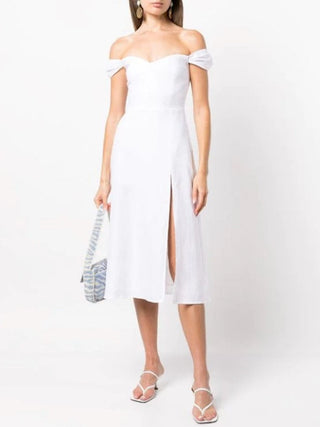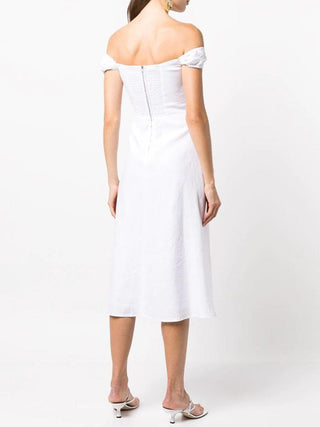 Bridgton Linen Dress
Price inclusive of shipping, cleaning, and service fees - no hidden fees :)
Lender Note
True to size because the back has a stretch to it. I'm a size 6 and 5'7, it fits me like a glove. I love this dress and it's so flattering.
Duration
4 Days
6 Days
8 Days
14 Days
20 Days
How to Book
Setting the Start Date
Set the start date 1-2 days before you plan to wear the piece.
Saturday and Sunday start dates are blocked as UPS does not deliver.
Last Minute Bookings
We love a spontaneous Bestie! Please book at least 7 days in advance in order to ensure the Lender has to time clean and ship your Borrow.
Advance Bookings
We love a Bestie with a plan! Bookings open up 90 days from today's date.
Vacations & Travel
If you are booking for a trip, we recommend setting your start date 2 days before you leave town.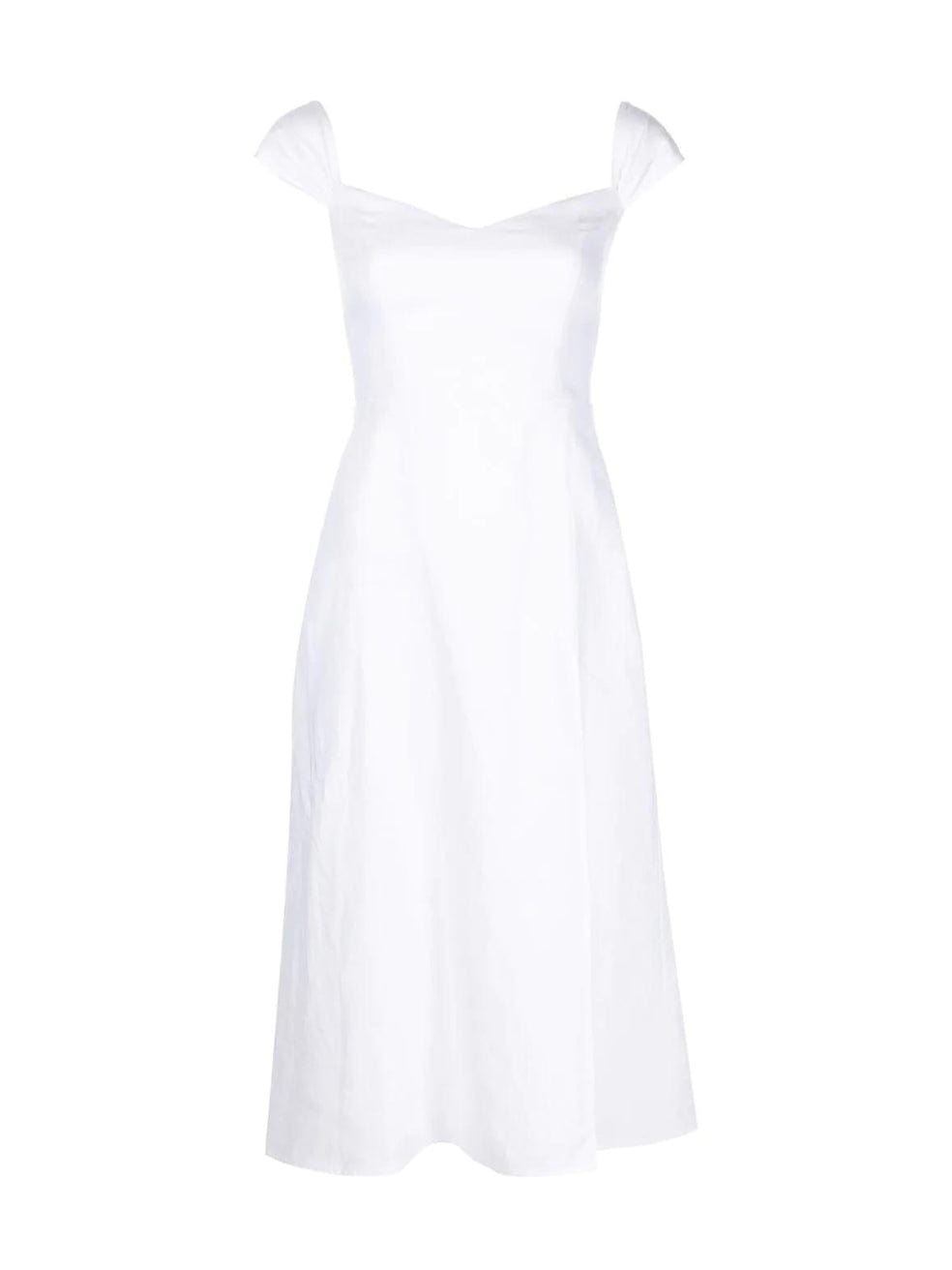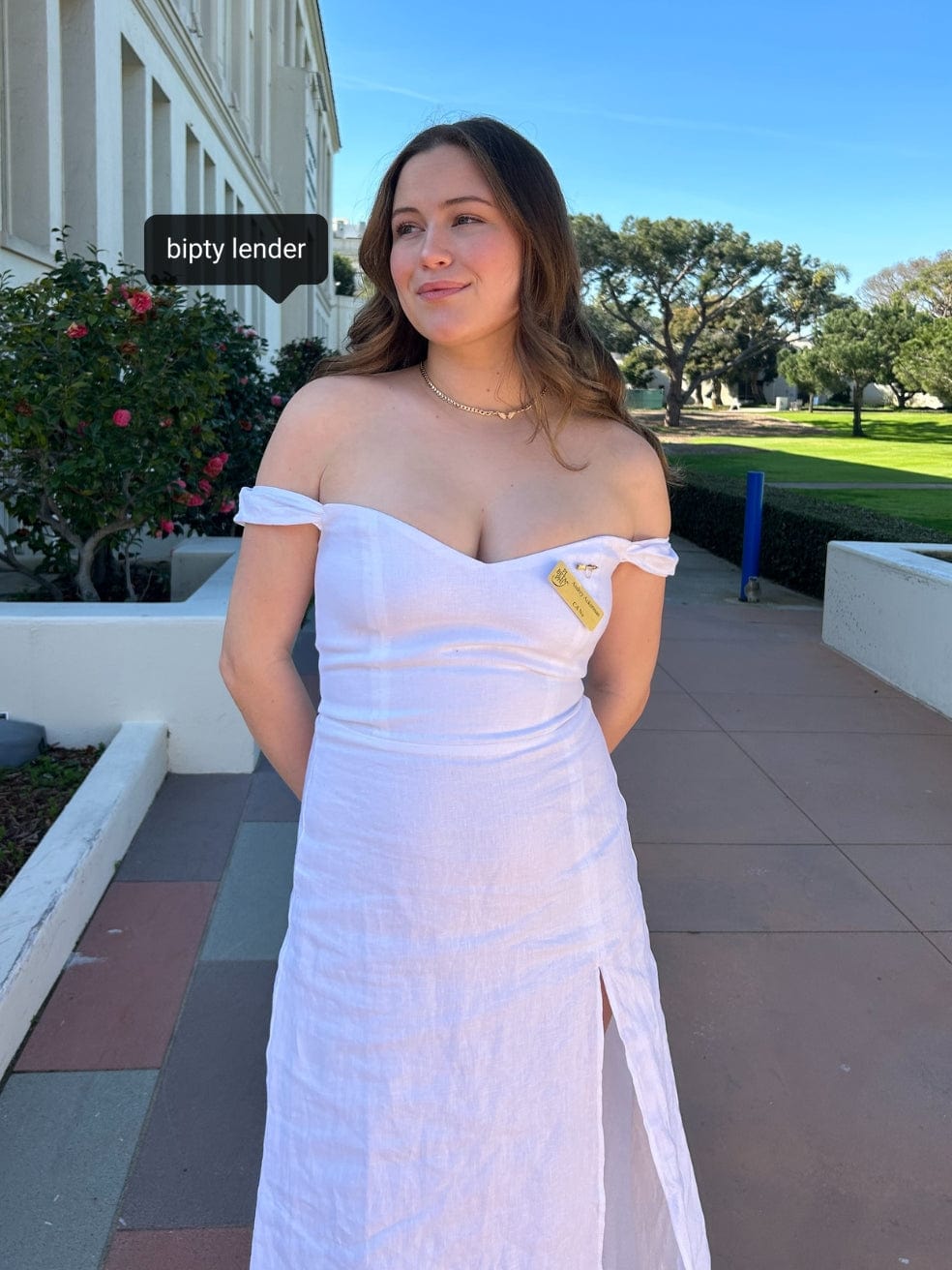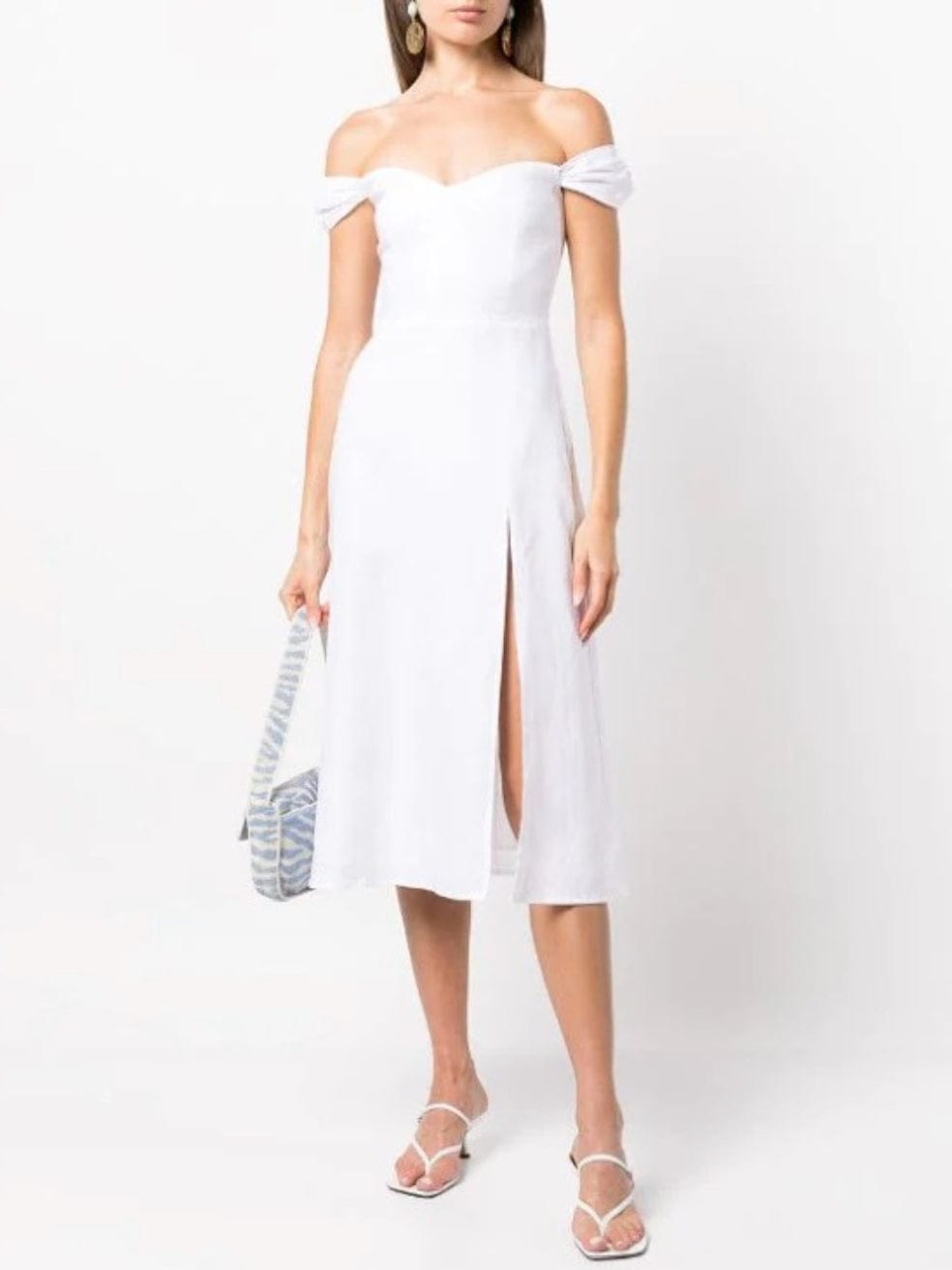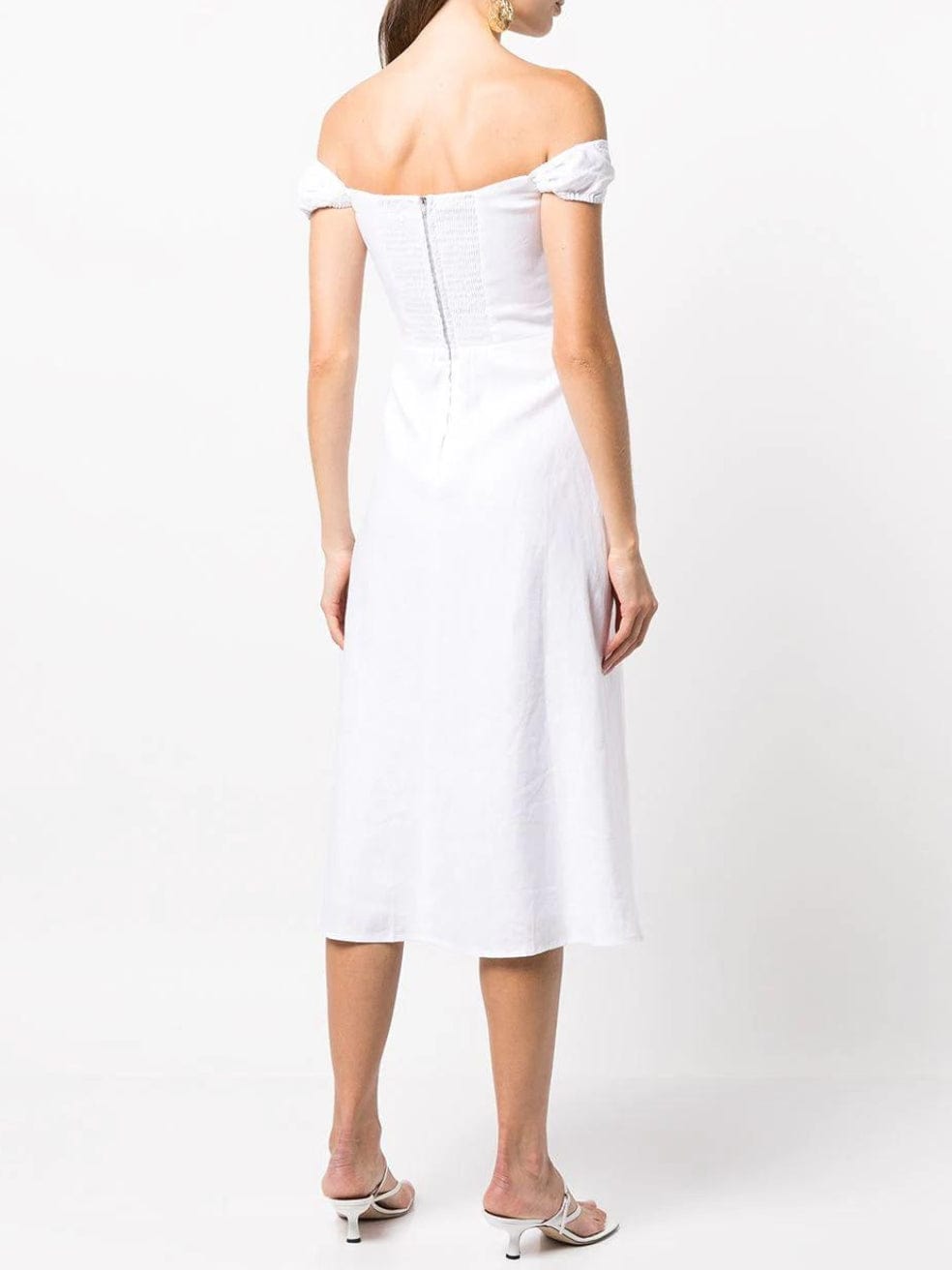 Borrow Requests
Most of our lovely Lenders accept within an hour of requesting to Borrow.
On-Time Arrivals
Set your start date 1-2 days before your event to guarantee on-time arrival.
Easy Returns
Leave the cleaning to the Lender. Just ship back with the return label.
FAQ
📅 How can I guarantee on time arrival?
Simply schedule you start date 1-2 days before your event. This way, you have time for trying on and styling. Rest assured, our Lenders prioritize timely shipping, so you'll get your piece right on time or even earlier (free of charge).
⏰ What if I return it late?
We offer a 1-day grace period for those "oops" moments. But heads up, other besties might be Borrowing the same piece next, so ship back on time so that we can all feel fab 💅
If you're fashionably late, it's a $10 fee per day. And if it's 7 days past due? That's a non-return, and you'll be charged the full retail. Read More.
❤️‍🩹 What if I damage it?
Please treat Borrowed pieces with love 💙 If a piece is damaged, you'll be responsible for repair costs. For major damages, charges go up to the piece's full value. Read More.
👗 What if it doesn't fit?
We want you looking and feeling fabulous in your Borrowed fit! That's why our Lenders share pics wearing the piece and a Lender note to give you a true sense of fit. Still unsure? Hit the 'Message Lender' button and ask away. Just remember, once the piece arrives it is not refundable. Read More.
🧼 Do I need to clean it before returning?
Leave the cleaning to the Lender! Just drop off at UPS on your end date using the return label that came in the package. Super easy! Read More.
Own a similar piece?
Monetize that ish! Turn your closet into a money making asset.