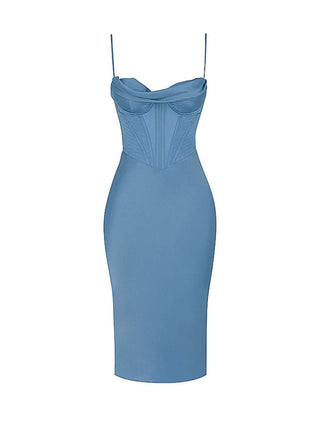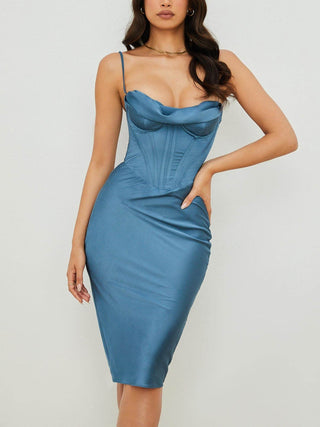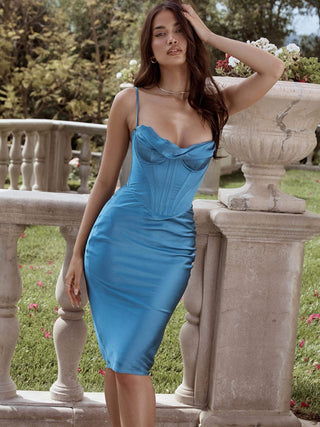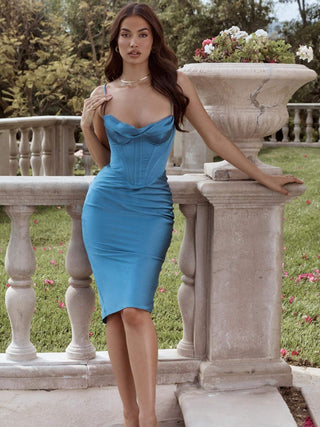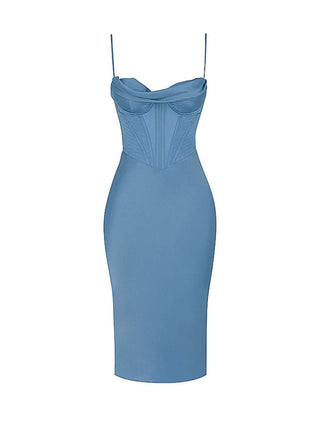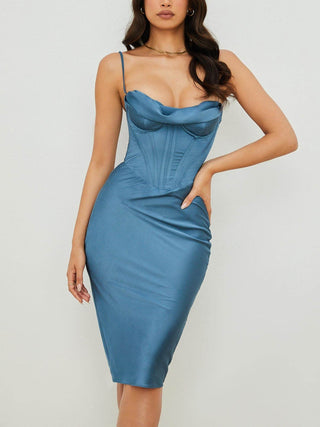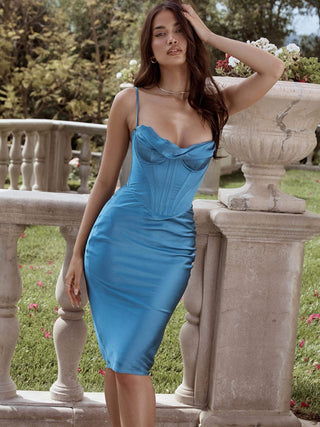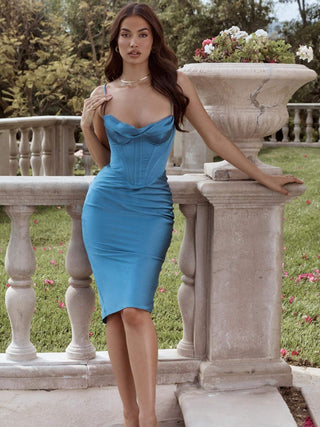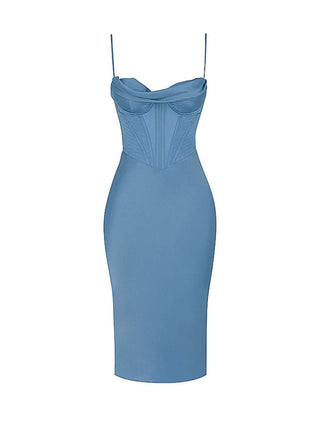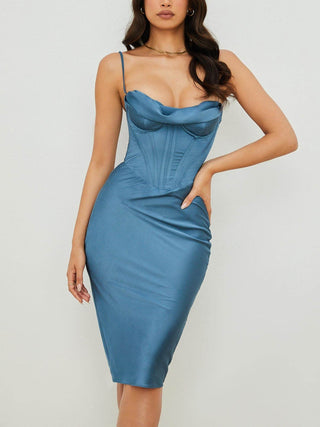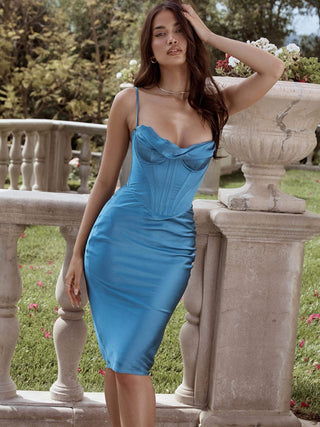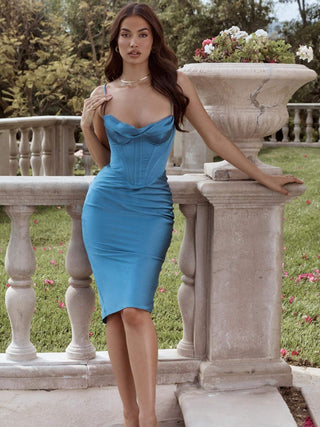 Myrna Blue Corset Midi Dress
Lender Note
Such a beautiful spaghetti strap, slip dress! This was SOO flattering because of the corset boning on the bodice. The chest comes with half cups that are underwired to support your breasts! This dress comes with the "regular cup" option, and according to the House Of CB website, the "regular cup" option fits cup sizes A-C. I usually am a 32D & felt this dress was supportive & fit me perfectly fine! I did not need any type of bra/cover, and the straps are adjustable too!

The skirt of the dress is lined so no pantyline.
I am typically a S-M, size (USA) 04 in most dresses. That being said, the corset part of this dress makes you very snatched so I would say this could fit someone anywhere between a 0-4! I also think a size 6 could make it work, but keep in mind, it may be a little snug. I recommend checking out House of CB size guide to double check as the website does suggest sizing up if you're between sizes.
For reference I have a shorter torso, am 117 lbs, and am 5'6 1/2, with cupsize 32D!
Duration
4 Days
6 Days
8 Days
14 Days
20 Days
How to Select Your Dates
Setting the Start Date
Set the start date 1-2 days before you plan to wear the piece.
Saturday and Sunday start dates are blocked as UPS does not deliver.
Last Minute Bookings
We love a spontaneous Bestie! To make sure your outfit arrives fresh and on time, book at least 7 days in advance. Need it sooner? Hit the blue live chat button—let's sort out faster shipping for you!
Advance Bookings
We love a Bestie with a plan! Bookings open up 90 days from today's date.
Vacations & Travel
If you are booking for a trip, we recommend setting your start date 2 days before you leave town.
Borrow Requests - Here's how it goes down:

Once you hit 'Request to Borrow', a temporary hold is placed on your card. Our Lenders get 48 hours to accept or decline, but many respond within the first hour!
If approved? Your card gets charged. If not? That hold on your card lifts right off.
And we make it easy! You'll receive handy text notifications keeping you in the loop.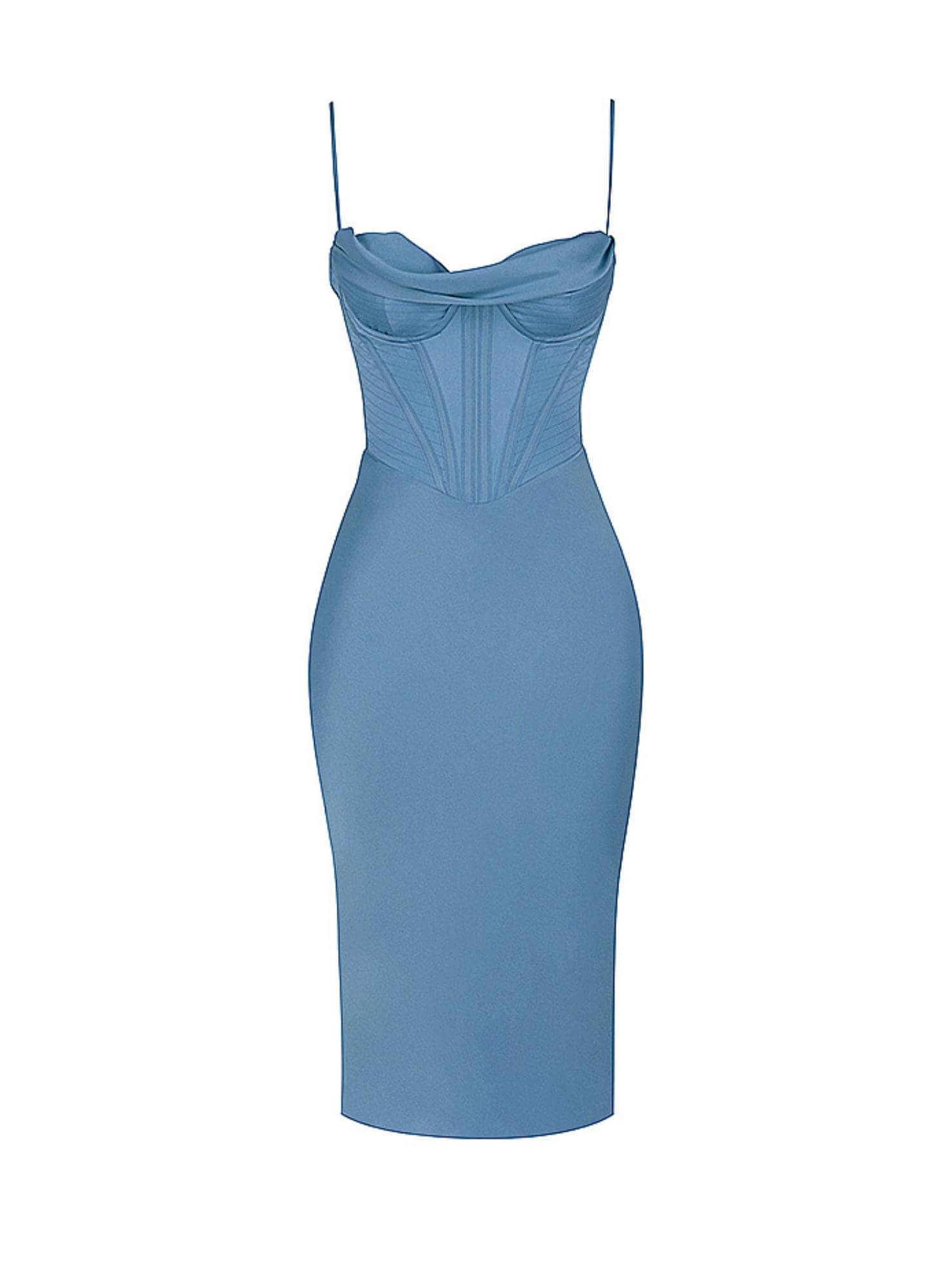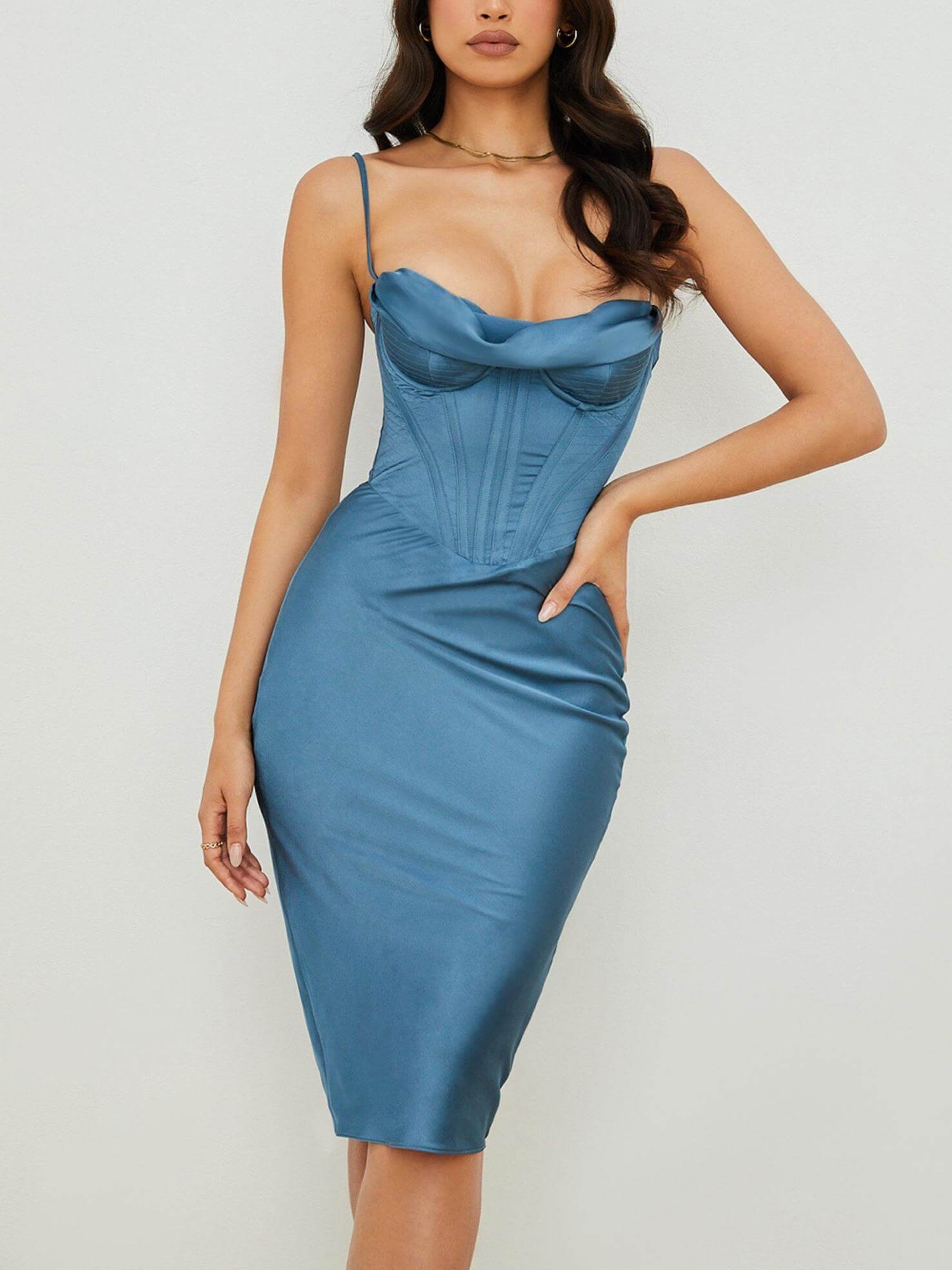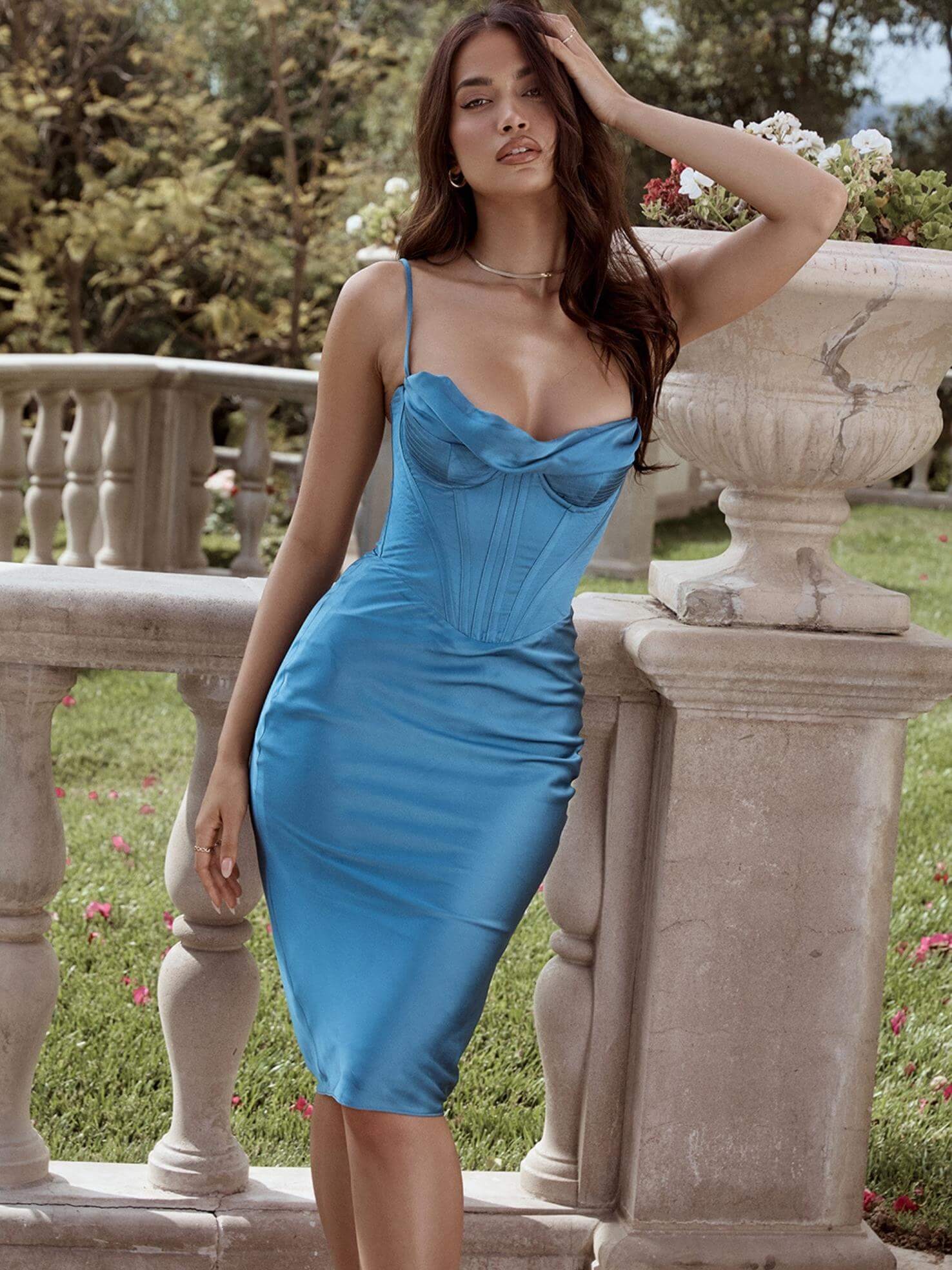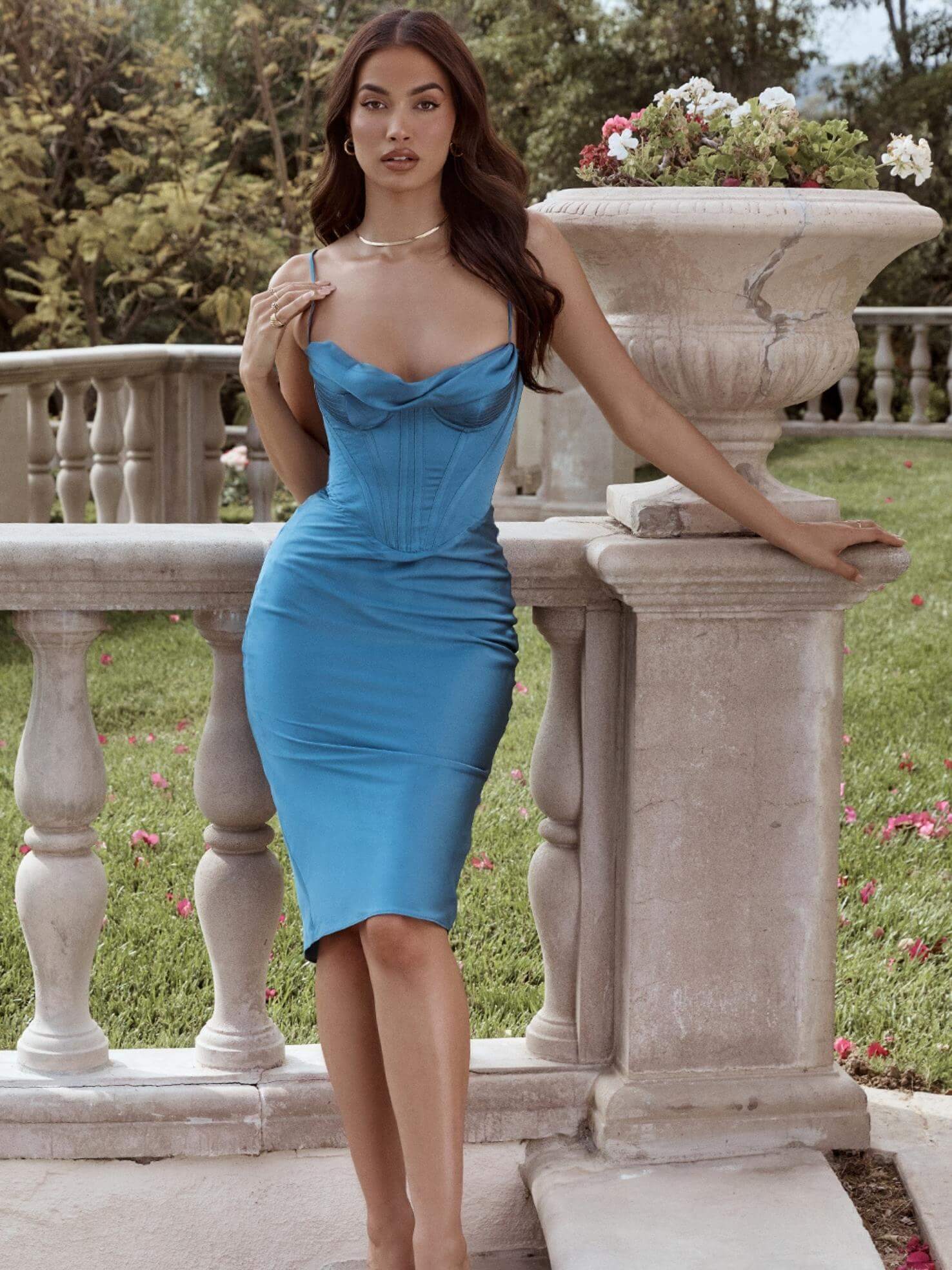 FAQ
📅 How can I guarantee on time arrival?
Simply schedule you start date 1-2 days before your event. This way, you have time for trying on and styling. Rest assured, our Lenders prioritize timely shipping, so you'll get your piece right on time or even earlier (free of charge).
❤️‍🩹 What if I damage it?
Please treat Borrowed pieces with love 💙 If a piece is damaged, you'll be responsible for repair costs. For major damages, charges go up to the piece's full value. Read More.
👗 What if it doesn't fit?
We want you looking and feeling fabulous in your Borrowed fit! That's why our Lenders share pics wearing the piece and a Lender note to give you a true sense of fit. Still unsure? Hit the 'Message Lender' button and ask away. Just remember, once the piece arrives it is not refundable. Read More.
🧼 Do I need to clean it before returning?
Leave the cleaning to the Lender! Just drop off at UPS on your end date using the return label that came in the package. Super easy! Read More.
⏰ What if I return it late?
We offer a 1-day grace period for those "oops" moments. But heads up, other besties might be Borrowing the same piece next, so ship back on time so that we can all feel fab 💅
If you're fashionably late, it's a $10 fee per day. And if it's 7 days past due? That's a non-return, and you'll be charged the full retail. Read More.
Own a similar piece?
Monetize that ish! Turn your closet into a money making asset.